Notebook: Pacers 106, Knicks 99
Posted May 19, 2013&nbsp12:56 AM
Conrad Brunner for NBA.com
THE FACTS: The least experienced Indiana starter came up the biggest when it mattered most as Lance Stephenson scored a career-high 25 points and added 10 rebounds to spark the Pacers to a series-clinching 106-99 victory over New York Saturday at Bankers Life Fieldhouse and into the Eastern Conference finals for the first time since 2004. Paul George scored 23 and Roy Hibbert 21 with 12 rebounds and five blocks for the Pacers, who earned a rematch of last year's conference semifinal loss to Miami. New York got 39 points from Carmelo Anthony but saw its season come to an end in Game 6.
QUOTABLE: "It's believable but it's unbelievable. He's got no playoff experience whatsoever but he has some of the best basketball instincts I've ever been around … the kid's got a lot of guts."
– Indiana coach Frank Vogel on Stephenson
THE STAT: All five Indiana starters led the team in scoring at least once during the series. The Knicks were led in scoring by Anthony in all six games.
Daily Mail is reporting that Chelsea are on the verge of signing Southampton full-back Luke Shaw.
It is believed the Blues have already wrapped up deals for Andre Schurrle and Wallace, with the Saints youngster the next to arrive at Stamford Bridge.
Chelsea see Shaw as an excellent long-term replacement for Ashley Cole and they are eager to sign him this summer before his price increases any further.
The Blues could face stiff competition for the player's signature from their Premier League rivals, but they do appear to be leading the chase at the moment.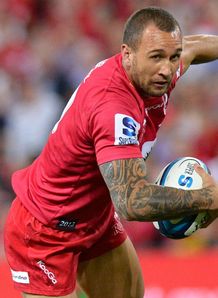 Australia coach Robbie Deans has challenged Quade Cooper to assert himself in his tour game against the British and Irish Lions if he wants to play for the Wallabies in next month's three-Test series.
The New York Jets have yet to spell out Mike Goodson's fate on the heels of Friday's arrest, but at least one teammate believes the running back could be on his way out of Florham Park.
After Goodson was nabbed Friday in New Jersey on weapons and drug charges, offensive lineman Willie Colon told the New York Daily News, "It's one of the things where it's zero-tolerance with stuff like that."
Sharks beat Kings in overtime to get much-needed Game 3 win

Source:

Sports Illustrated
Logan Couture got the Sharks the second goal they desperately needed in overtime to get the 2-1 Game 3 win over the Kings.